Lecturers
Allison Stevens, Lilla Zollei, Martin Reuter, Emily Lindemer from the Laboratory for Computational Neuroscience at the A. A. Martinos Center for Biomedical Imaging, Massachusetts General Hospital, United States and Melanie Ganz-Benjaminsen from the Neurobiology Research Unit, University Hopsital Copenhagen, Denmark.
Organizing Committee
Melanie Ganz-Benjaminsen, Claus Svarer, Dorthe Givard, Gitte Moos Knudsen from the Neurobiology Research Unit, University Hopsital Copenhagen, Denmark.
Language
The course will be taught in English.
Registration
Registration has been closed.
Course location
The course location will be at Copenhagen Biocenter (Ole Maaloees Vej 5, DK-2200 Copenhagen N, http://www.biocenter.ku.dk/english/) in room number 4.0.24.
Map showing the course location in the city:
View Larger Map
Map showing a close up of the course location: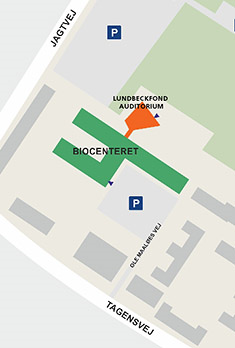 Picture showing the COBIS sign from Tagensvej. Enter through the pedestrian walkway next to the sign.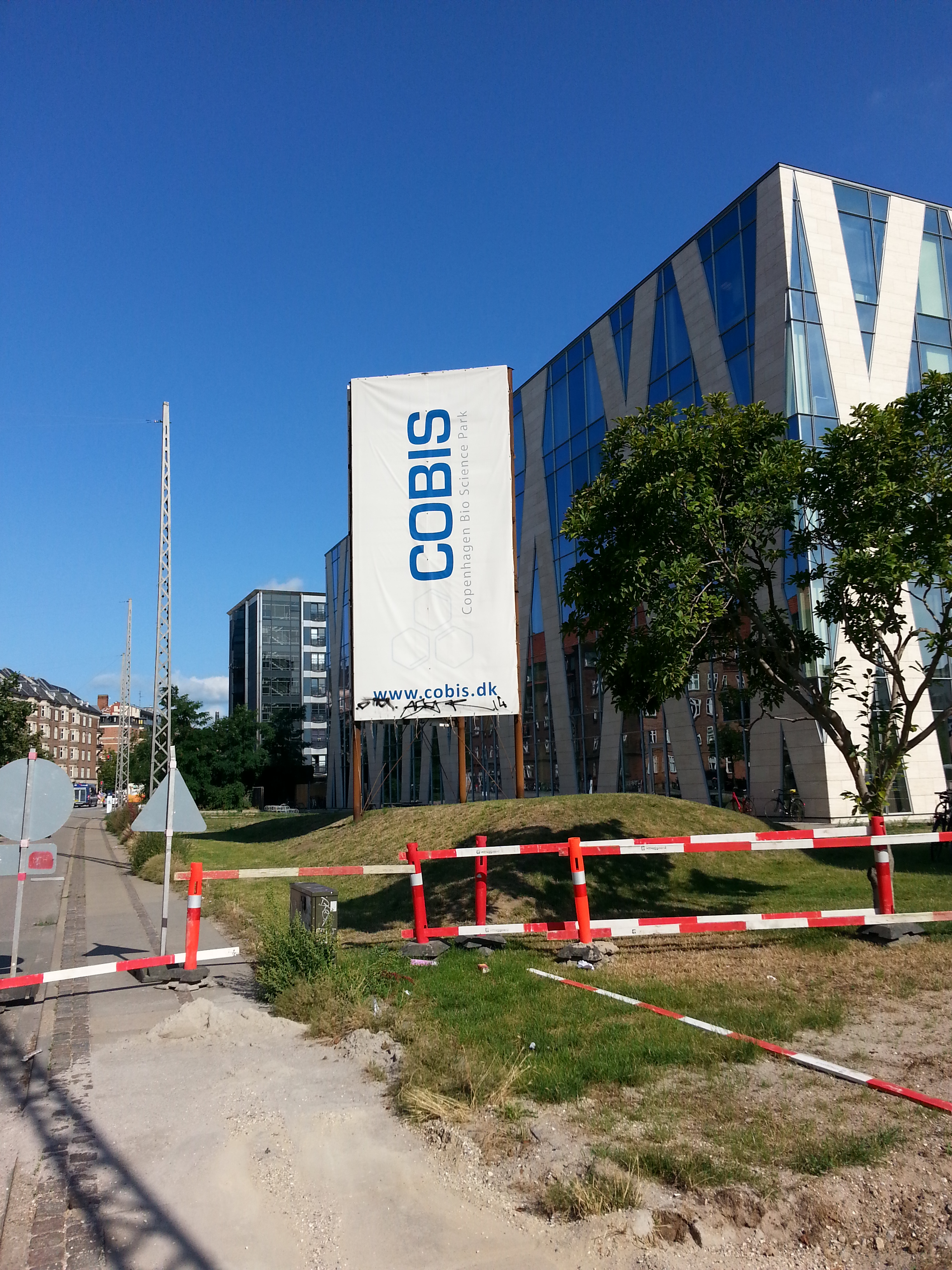 Picture showing Copenhagen Biocenter. Enter through the back at the main entrance (red arrow).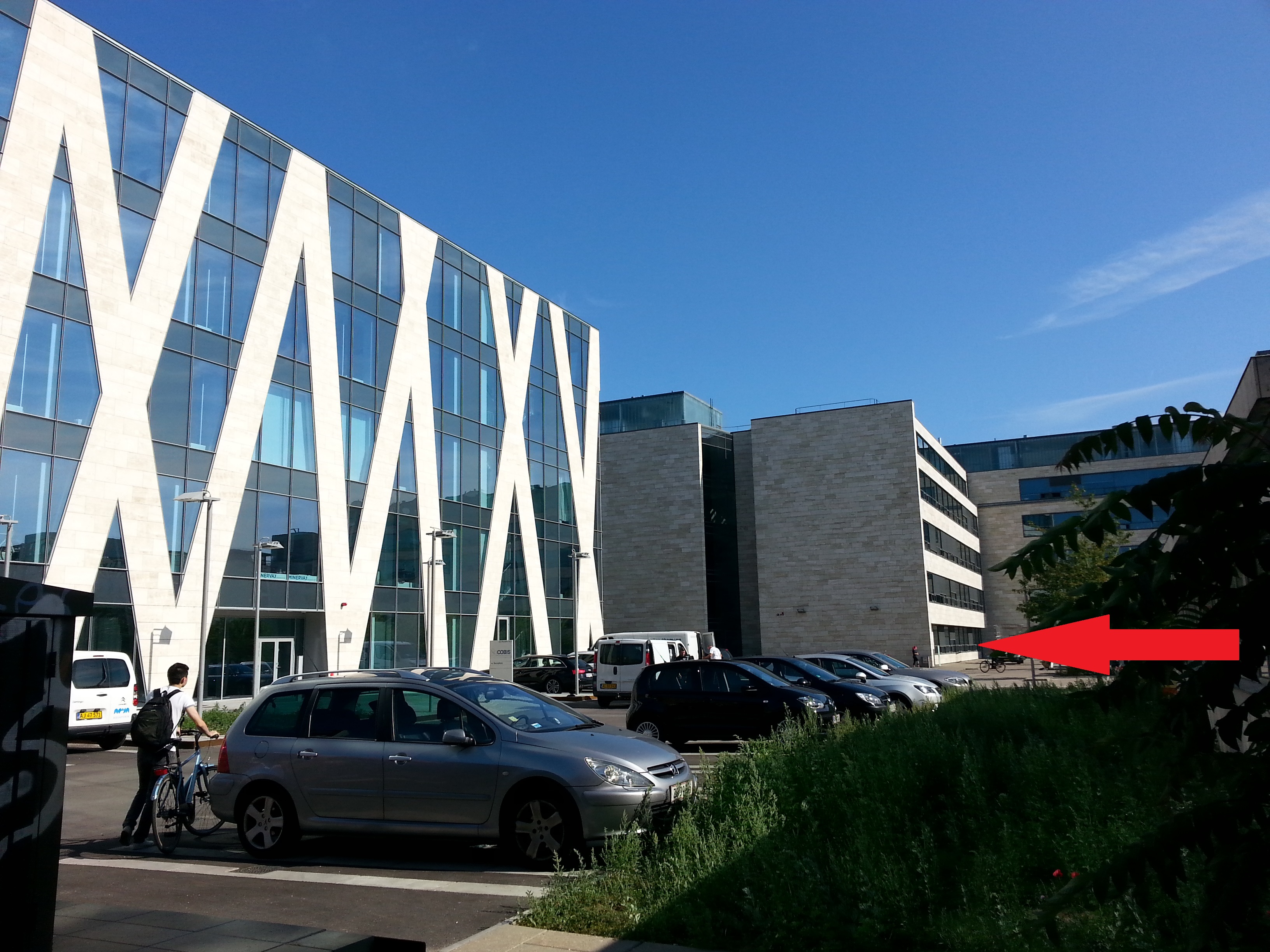 Map showing the building plan - our room (4.0.24) is located on the ground floor in building 4: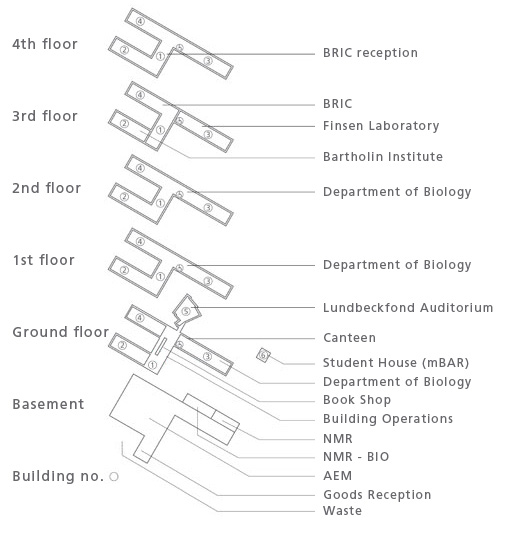 You can plan your travel via public transport via this link.
Regarding access to the building: From Monday-Friday 6:30-17:00 most exterior doors are open for all. But Monday-Friday 17:00-6:30, weekends and holidays, all exterior doors require an access card and entry code to be opened.
Suggestions for hotels in Copenhagen
| | |
| --- | --- |
| Hotel Kong Arthur | Nørre Søgade 11,1370 København K |
| Hotel Ibsen | Vendersgade 23, 1363 København |
| Hotel Nora | Nørrebrogade 18B, 2200 København N |
| First Hotel Oesterport | Oslo Plads 5, 2100 København |
| Absalon Hotel | Helgolandsgade 15, 1653 København V |
| Cab Inn City | Mitchellsgade 14, 1568 København |
| Danhostel Copenhagen City | H. C. Andersens Boulevard 50, 1553 København V |
For further alternatives, please visit www.hotels.com or www.airbnb.com. Also have a look at www.visitcopenhagen.com.
Travelling...
... from the Airport
By Taxi: Taxi to the area costs about DKK 250 (Euro 34), while dropping off downtown costs you about DKK 200 (Euro 27).
By Public Transportation: The easiest way to get to the venue by public transportation is by metro to Nørreport Station (runs every 4-6 min, travelling time about 15 min), and then by busses 6A or 42 from Nørreport Station (see details below). You'll find ticket machines at the metro station and at the DSB (train station) counter at Terminal 3. The metro station is located at the end of Terminal 3. You need a three zone ticket, price: DKK 36 (Euro 4,82). If you are going downtown first, you can take bus no. 250 (express), or any train that goes to the main train station (KBH H), or bus no. 12 to the City Hall (Rådhus). Use the ticket machine, or buy a three zone ticket on the bus; price: DKK 36 (Euro 4,82). You can buy a ticket from the bus driver - only cash and not more than 100 DKK bills. Tickets for metro/bus/train are interchangeable.
...from Nørreport train/metro station
By Taxi: From downtown it costs about DKK 100 (Euro 13,40). Vacant cabs carry a sign with the word FRI (free) on display. Upon completion of your ride, cab drivers can provide you with a receipt upon request. Credit cards are welcomed in most taxis, but you should ask when you get in. Most cabbies understand English.
By Public Transportation: Take Bus 6A or 42 from Nørreport Station going toward Buddinge St. or Ballerup Station resepctively. Get off at Arresøgade (Tagensvej). Cobis is very close to the bus stop. The schedule for bus 6A can be found here and for bus 42 you cna see it here. You need a two-zone ticket (DKK 24 - Euro 3,25) to Cobis from Nørreport (or continue using your three-zone ticket if you are coming from the airport). There are ticket machines at all subways and train stations. Tickets can also be bought from the bus driver - only cash and not more than 100 DKK bills. Each zone ticket lasts for 30 minutes (three zones = 1.5 hours).
24-hour or 72-hour City Pass in zones 1-4
The City Pass gives you unlimited access to buses, trains, metro and harbour buses in zones 1, 2, 3 and 4, which includes the centre of Copenhagen and to and from the airport. An adult 24-hour City Pass costs DKK 80 and an adult 72-hour City Pass costs DKK 200. You can buy this ticket at the airport or station or have it delivered to your mobile number from http://www.citypass.dk/. This is by far the easiest solution.
You can find some general information about transport as a tourist in Copenhagen here. The Internet page http://www.rejseplanen.dk/ is good for transportation descriptions.